Moana Nui is a small family business, which is based on the Tutukaka coast near Whangarei.
The business is run out of a farm shed on the family property.
Moana Nui build and sell Waka (Outrigger Canoes), paddles and accessories and  also have a range of branded clothing and hats.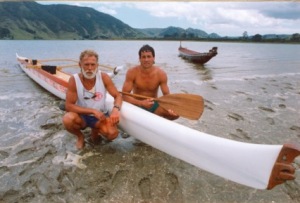 In 1988 Kris Kjeldsen started a company called Nga Hoe Horo canoe builders, the company was started so that Kris, in partnership with Bo Herbert could build the fleet of W6 waka for the IPCF world outrigger sprint championship regatta, held in Auckland in 1990.
The W6 was called the 1990 design and was the first of our W6 models.
1993 the name was changed to Moana Nui and Kris's son Maui Kjeldsen joined the business.
1996 Moana Nui was registered as a limited company.
1997 Kapua Kjeldsen Kris's daughter became involved in the business.
And in 1998 Kris married Alamein and they ran Moana Nui together.
 Moana Nui's Vision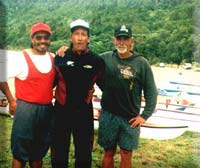 The vision and aspirations Kris had when he started the business was to have a company that could supply New Zealand paddlers with waka and paddles for their new sport.
Kris was one of three key people responsible for the revival the sport of waka ama in NZ,
he was very passionate about the sport and its revival so it was a lifestyle for him, he lived and breathed it, so as a result the sport and the company grew steadily together over the years.
Moana Nui has had some wonderful success over the years.
•  In 1998 the Surfrigger W1 was selected as the W1 canoe to be paddled in the World outrigger sprint championships held in Fiji.
•  In 2000 The Seahorse W1,  was chosen as the W1 canoe to be paddled in the World Outrigger sprint championships held in Townsville Australia.
•  In 2006 Moana Nui was commissioned to build a fleet of 6 man waka – the Mahimahi design for the Outrigger Canoe sprint championships held at lake Karapiro NZ.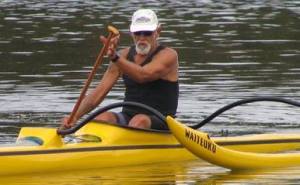 In 2011 sadly Kris passed away suddenly, a huge lose to his whanu and the community of waka ama.
Kris's daughter Kapua and her husband Jason are currently running Moana Nui and hope to keep his dream alive through Moana Nui.